Deep dive into the tasty festive experience with all your senses.
Mix of a cosy feel and a rugged style with loads of music props makes Beastie interior a true temple of rock 'n' roll lifestyle worship. It combines nostalgia for the golden years with the hipe contemporary look and character.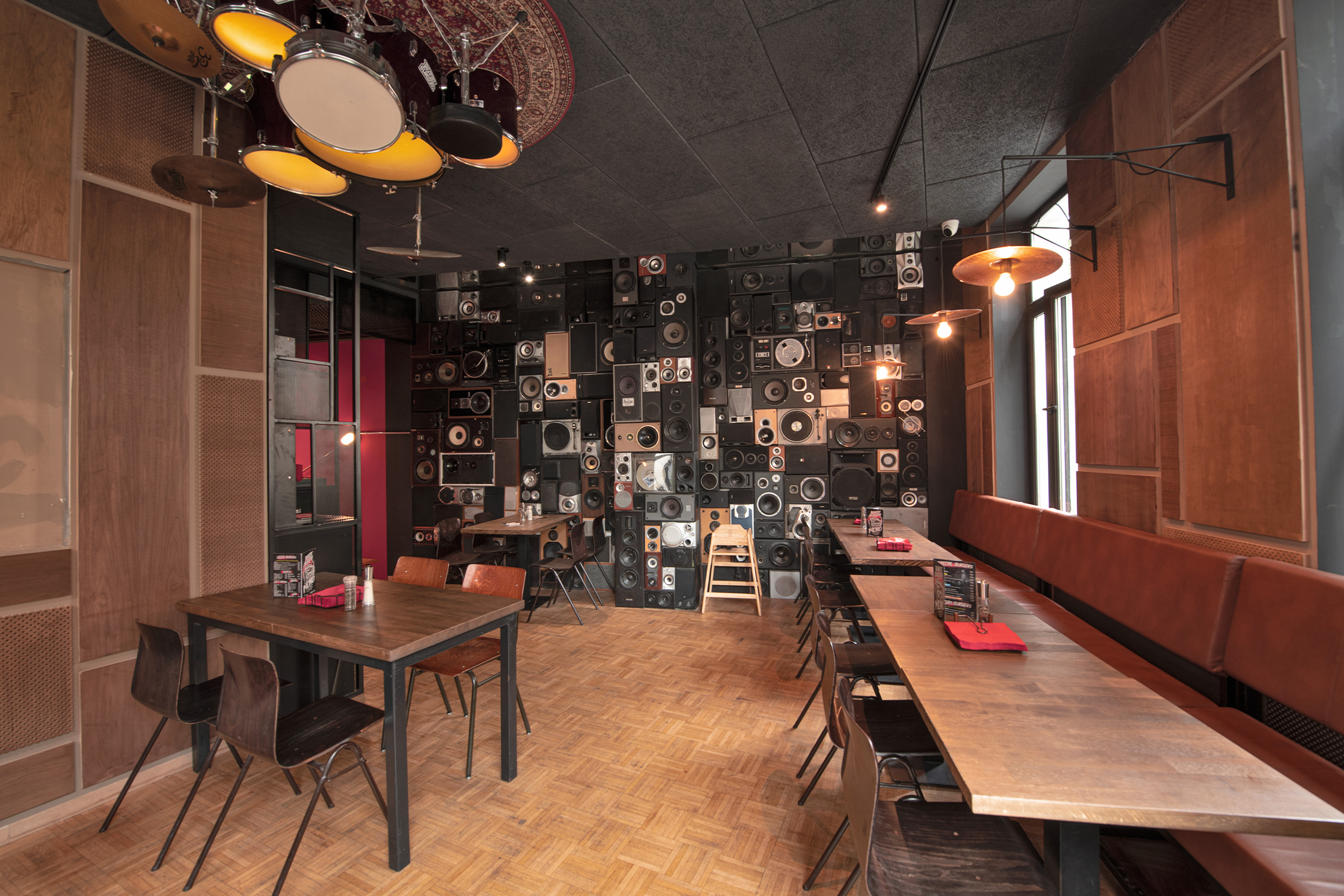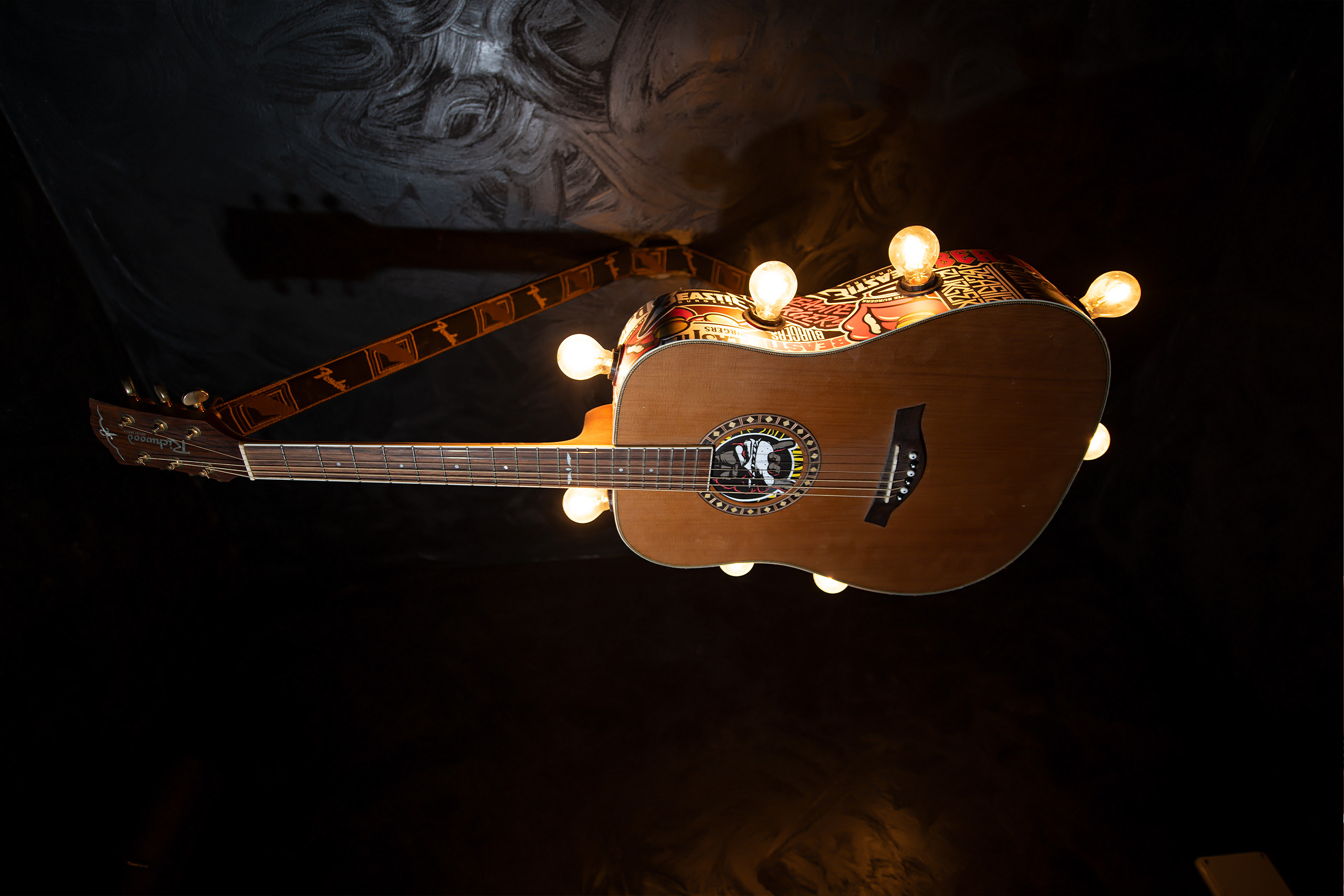 What's on the rider
Every touring band has a rider, a 'wish list' of the food and drinks the musicians will need at the venue. Beastie Burgers' menu card certainly caters to this need, with its wide offer of generous in size, tasty burgers named after rock heroes, like Lou Reed, Jim Morrison, Jimi Hendrix… all made with tons of passion.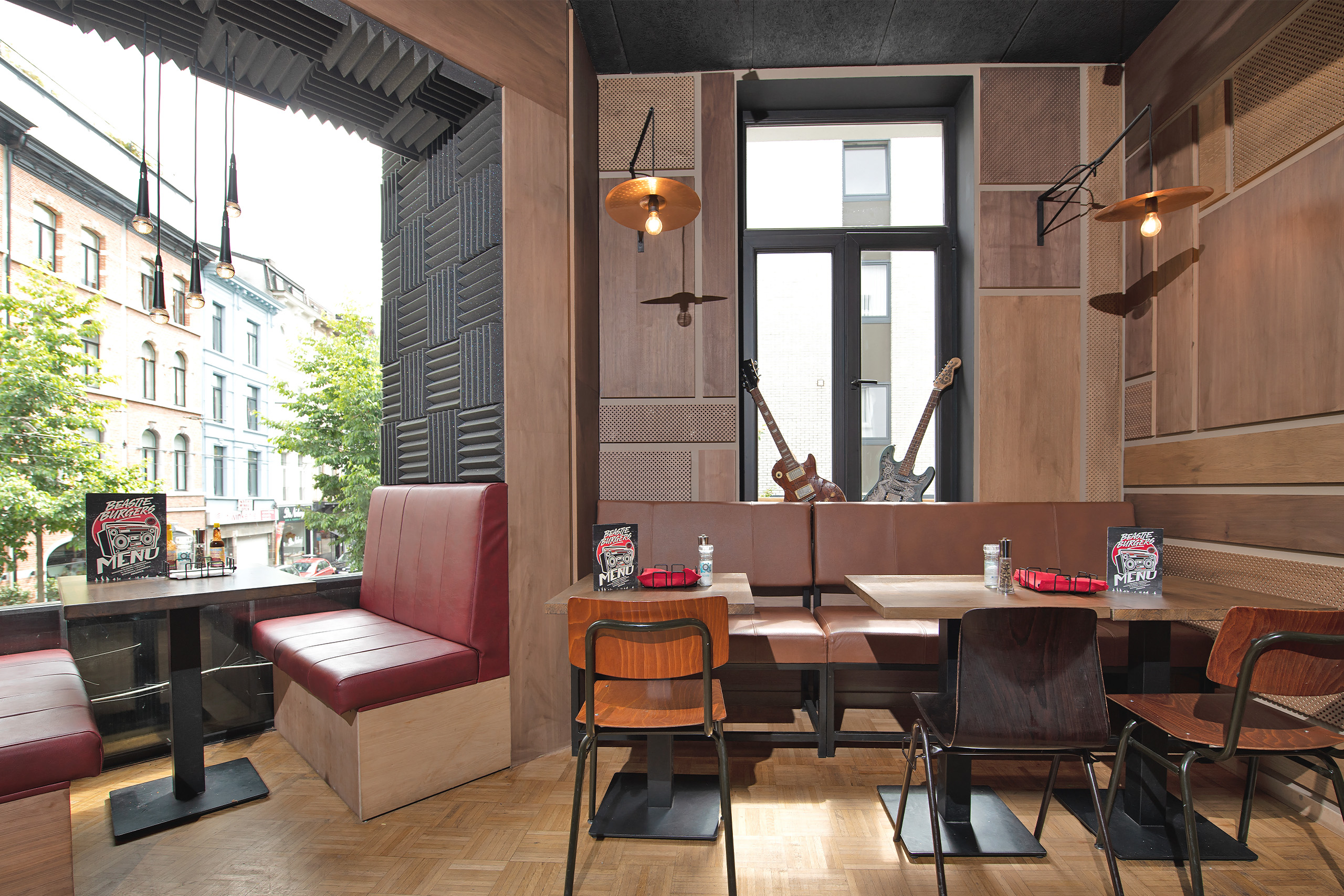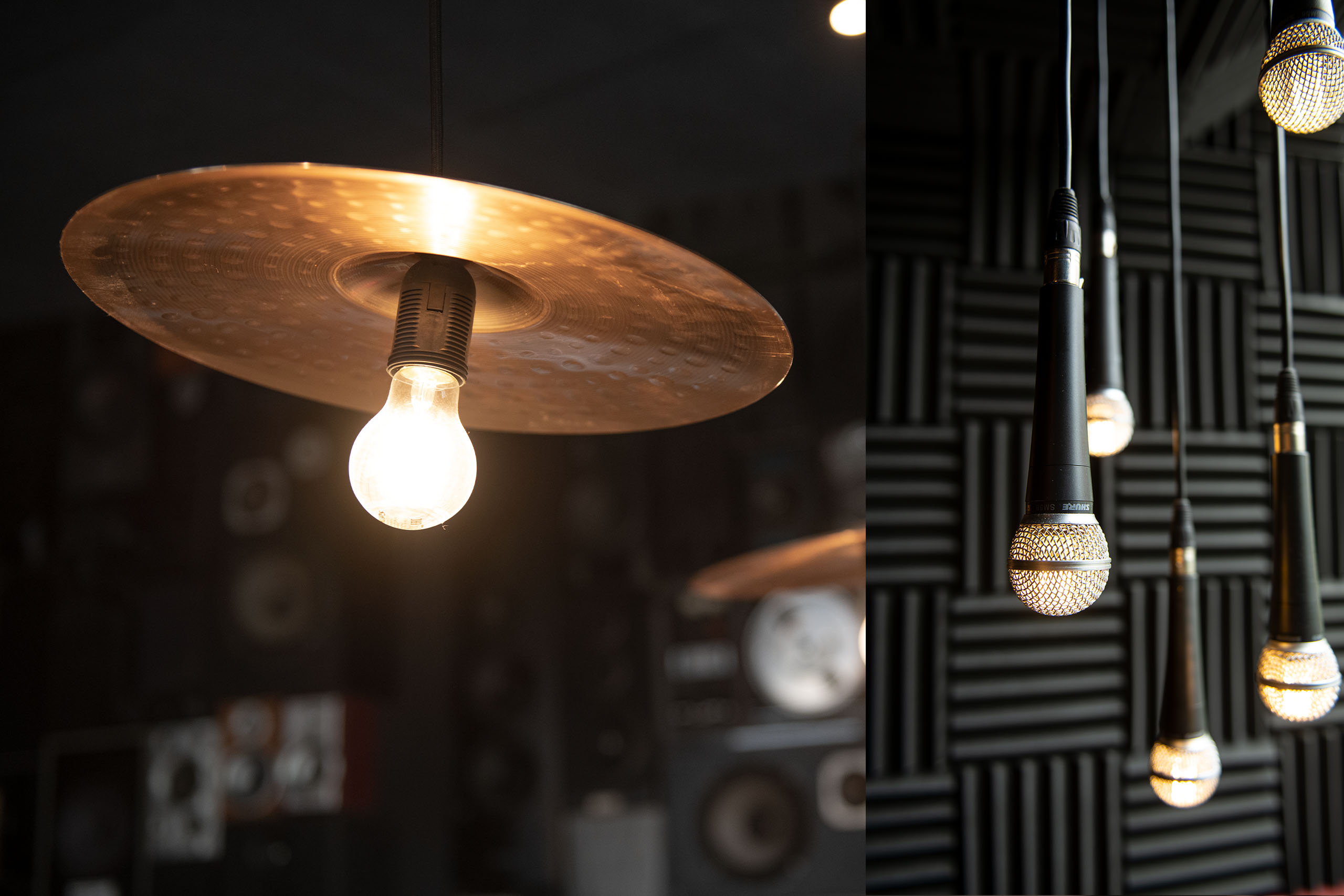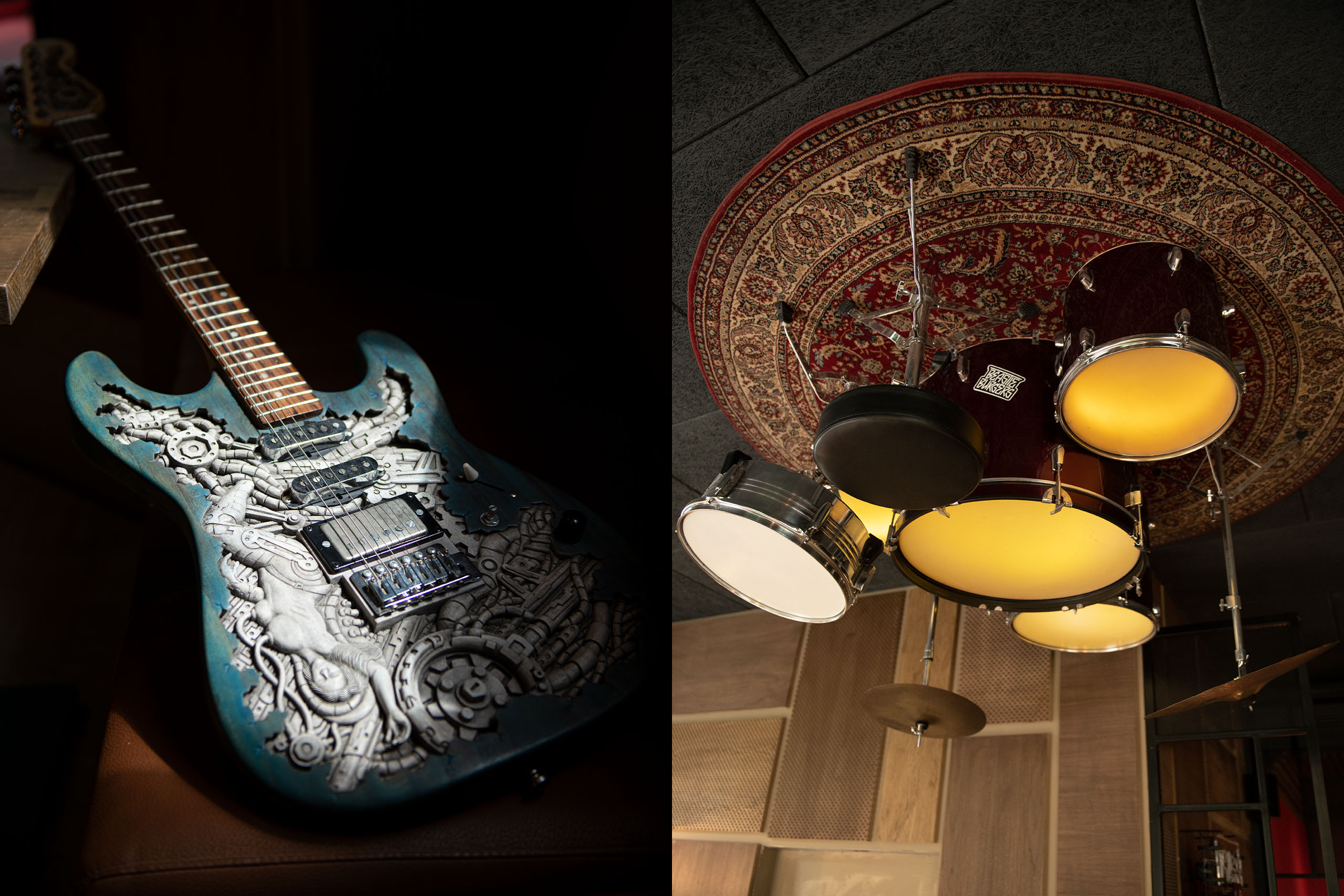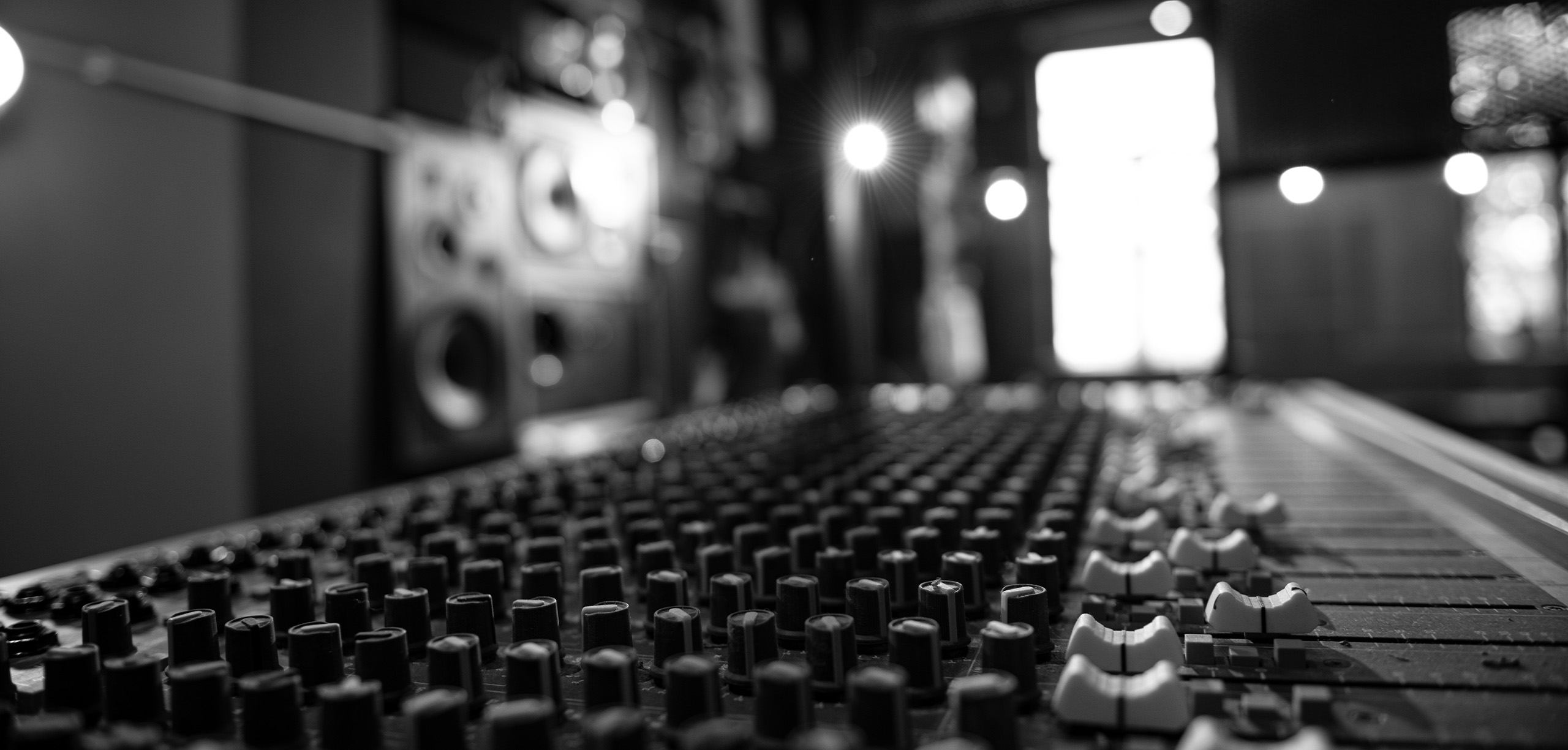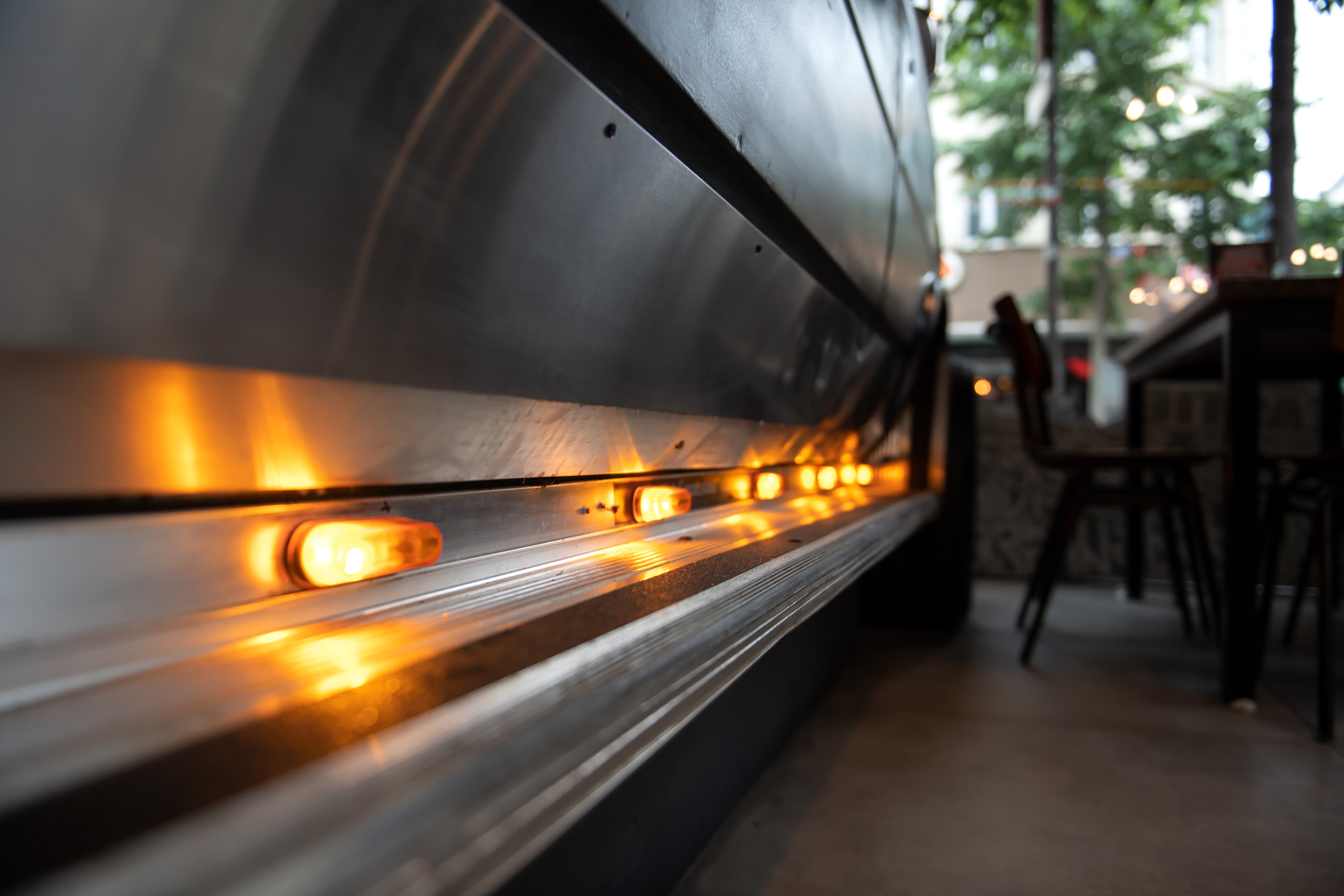 When the van comes crashing in
Forget Van Halen and Van Morrison, when entering Beastie Burgers you are immediately confronted with another kind of van, a real one, which appears as if it just has crashed in – thanks to the very smart usage of the venue's high windows. In fact, what used to be a van, is now the restaurant's kitchen, so ordering here is like ordering at a food truck. Tis big van behind the large windows is a real 'attention magnet' that lures visitors in. While the one in Antwerpen shop looks like the van from American action-adventure television serie The A Team, the van in Mechelen brings recollections of Walter White's version in Breaking Bad series.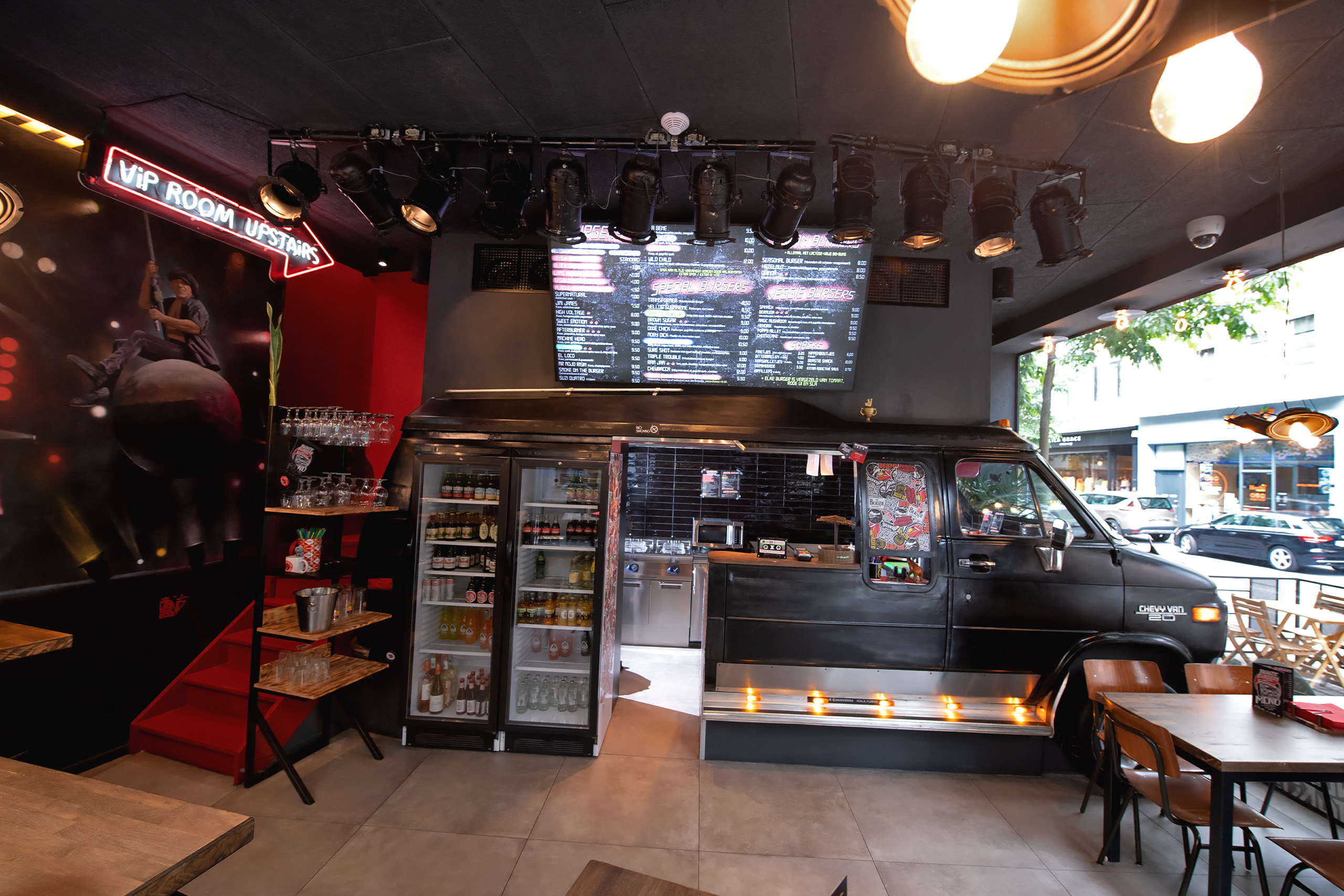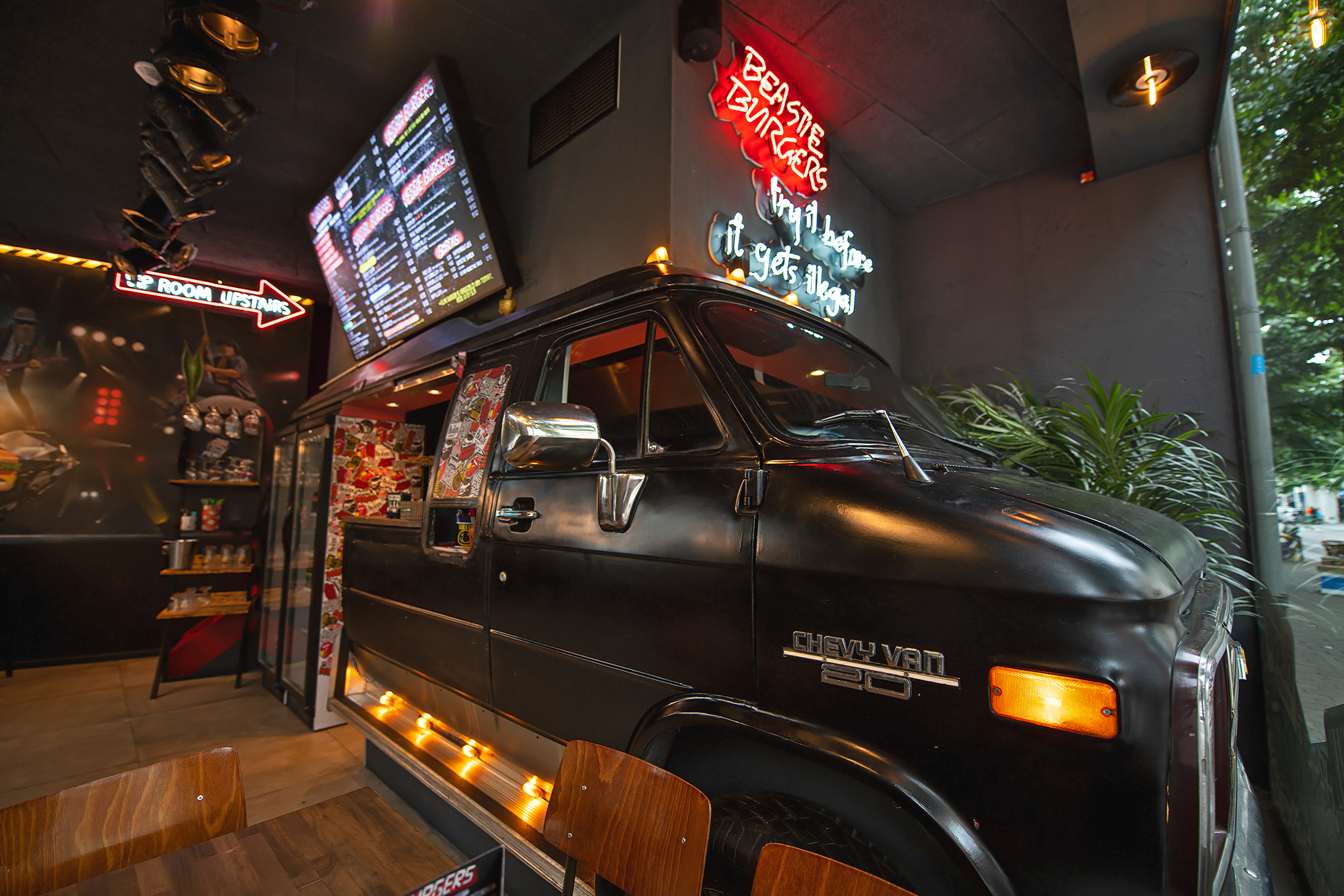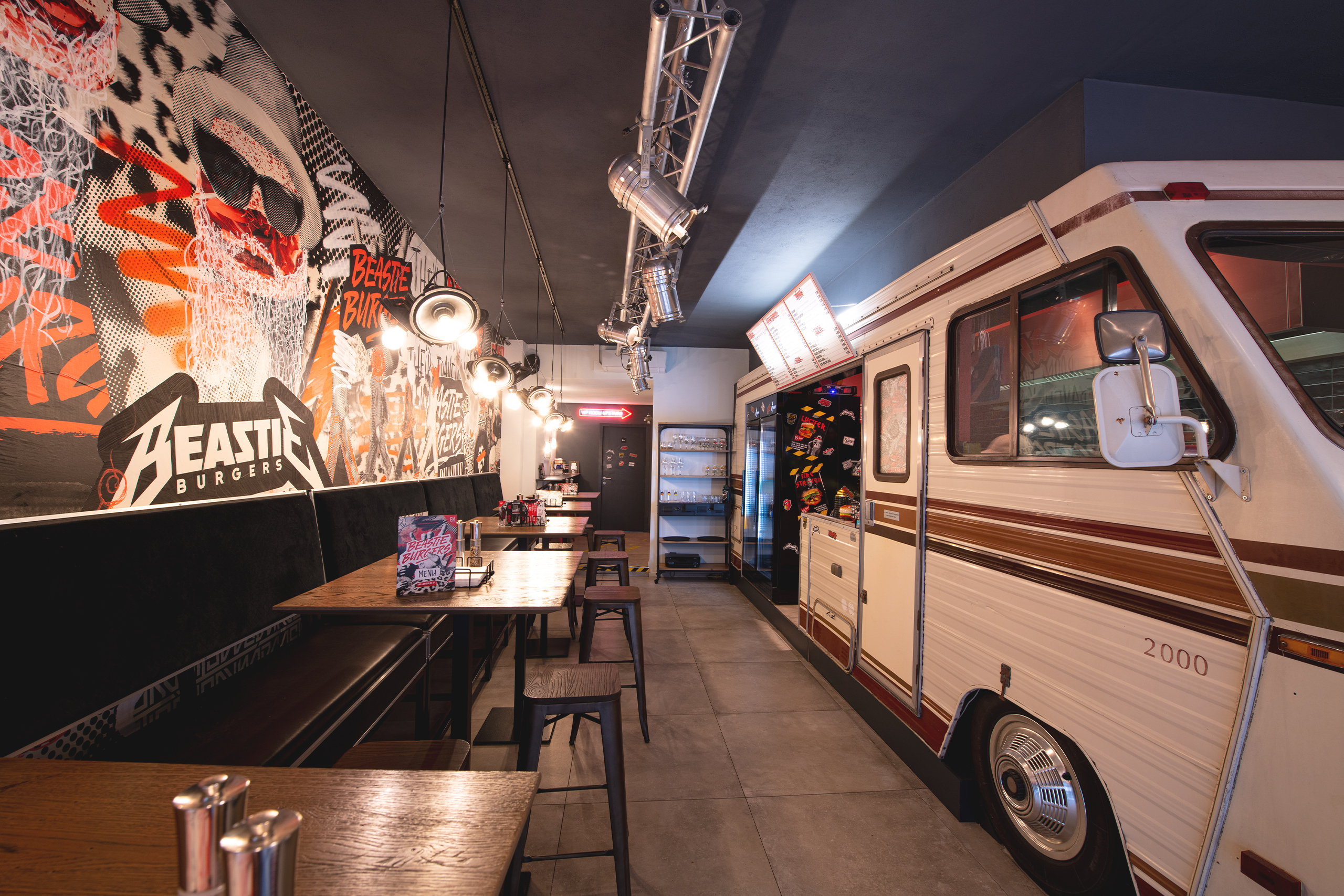 Cosiness mixes with rugged rock 'n' roll
Though created with recurring and recognizable rock 'n' roll elements, each Beastie Burgers venue also emanates its own uniqueness. In Antwerpen shop, the prime spot is a cosy window corner with red leather booths, intimate lighting made of microphones, and acoustic foam. It's like you're literally stepping into a recording booth. That same feeling will probably surface when you're using the toilet at Beastie Burgers Mechelen, conceived as a small recording booth, with an 'on air' sign even blinking while you're doing your business. Urban graphics and neon lights mingle with tapestry, while leather contrasts with steel and concrete, throughout the premises.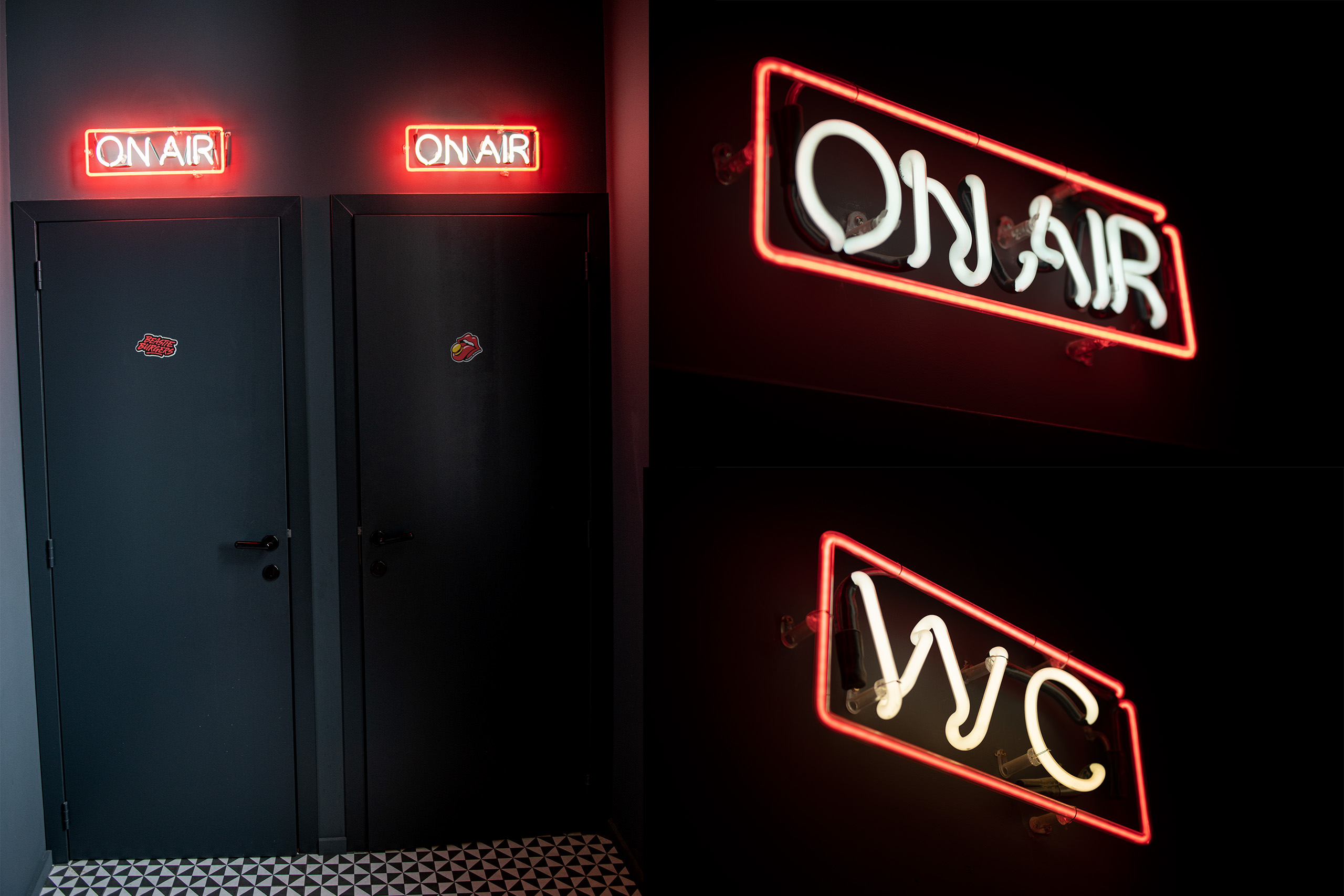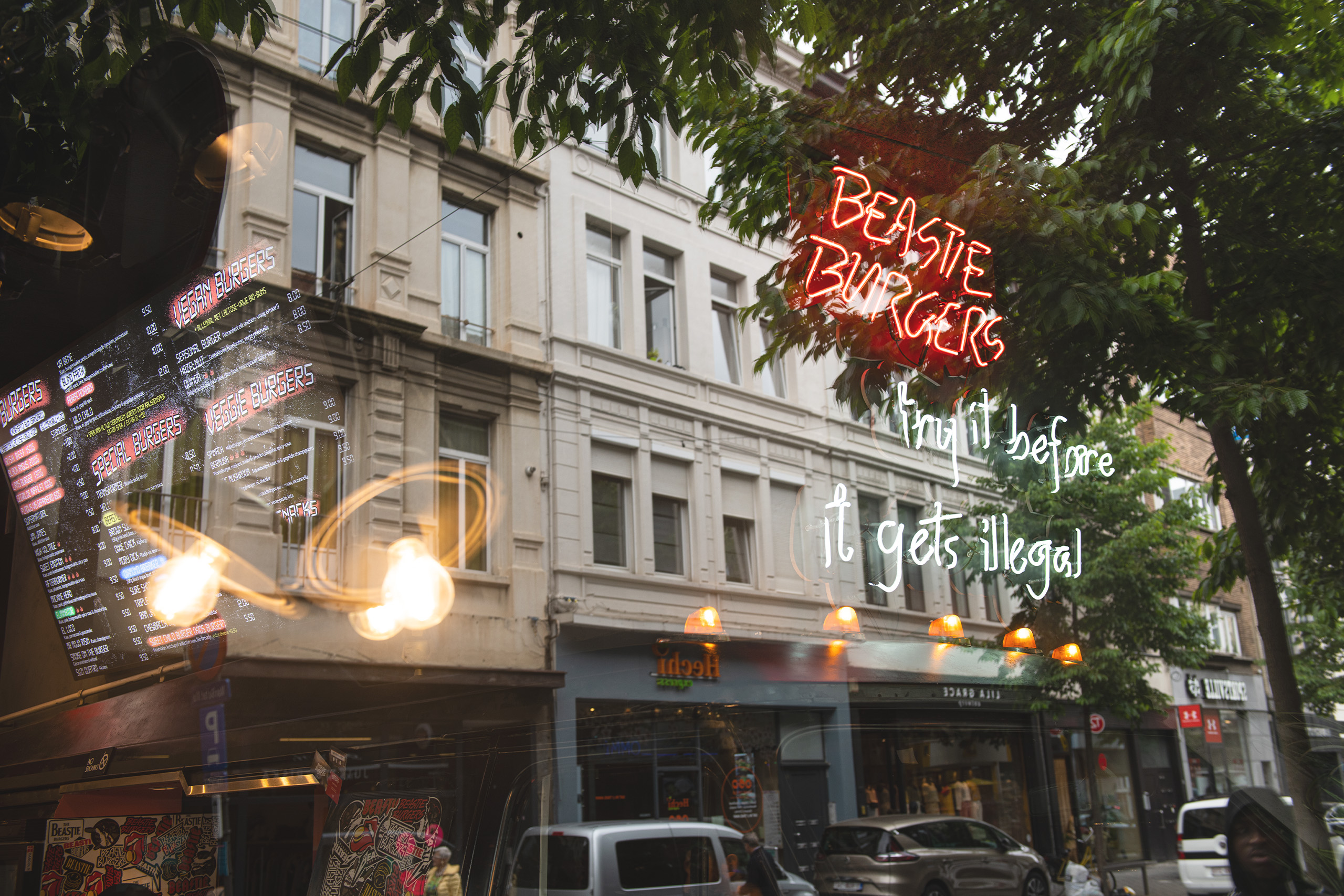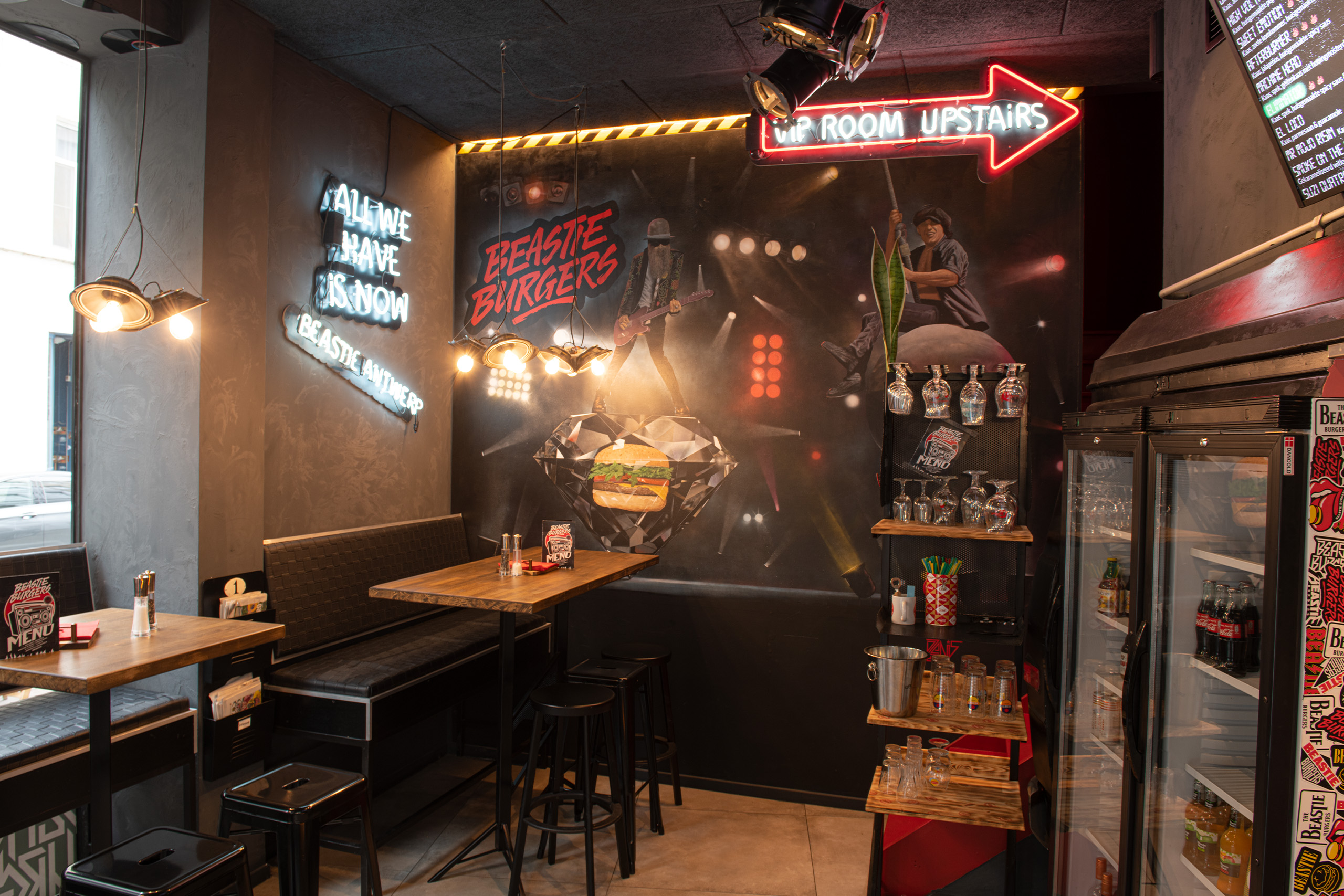 Exclusive backstage access
Beastie Burgers is filled with references to the rock 'n' roll lifestyle, albeit in different doses depending on where you go. Just like every festival has its own backstage area, Beastie Burgers Mechelen also has an intimate zone with a more exclusive vibe. To create this special section on the first floor, more copious materials were used, while the staircase was painted in red. Next to that, both venues – in Antwerpen and Mechelen – have zones with wooden acoustic panels, cymbals turned into lighting devices, a drum kit attached to the ceiling, a wall made of speakers…All of this makes one feel as if you were in a rehearsal room, the place where the magic happens and good vibes are created.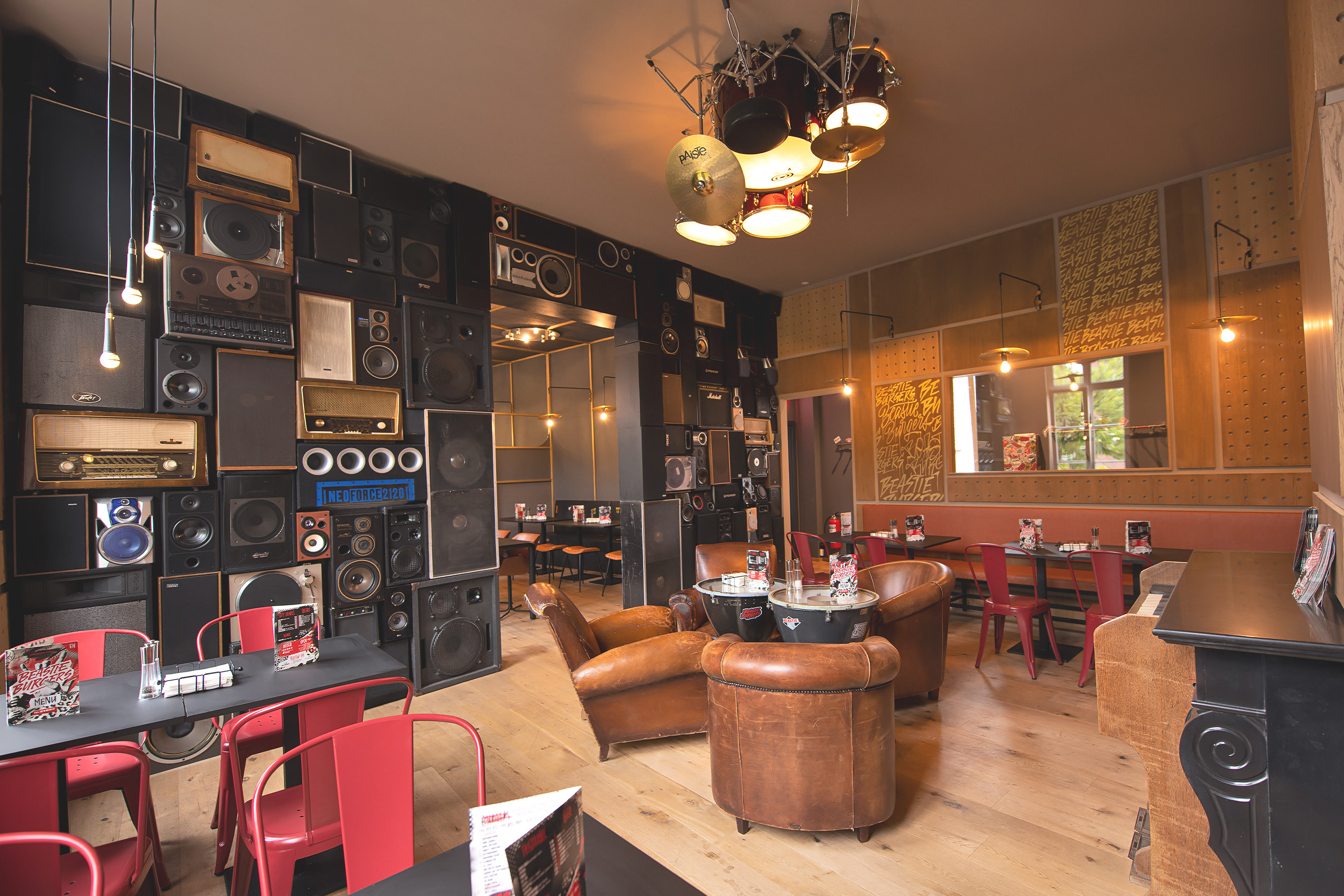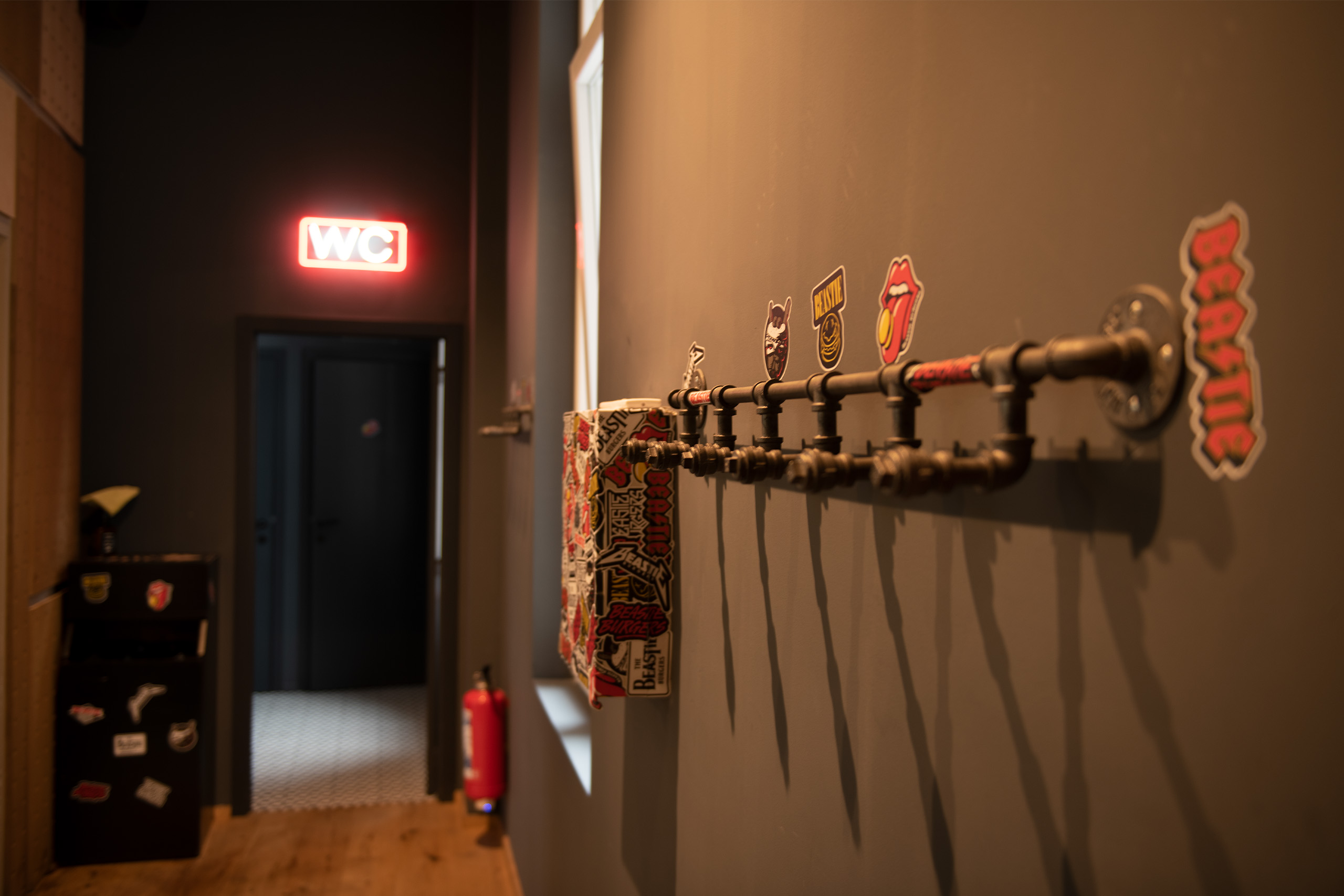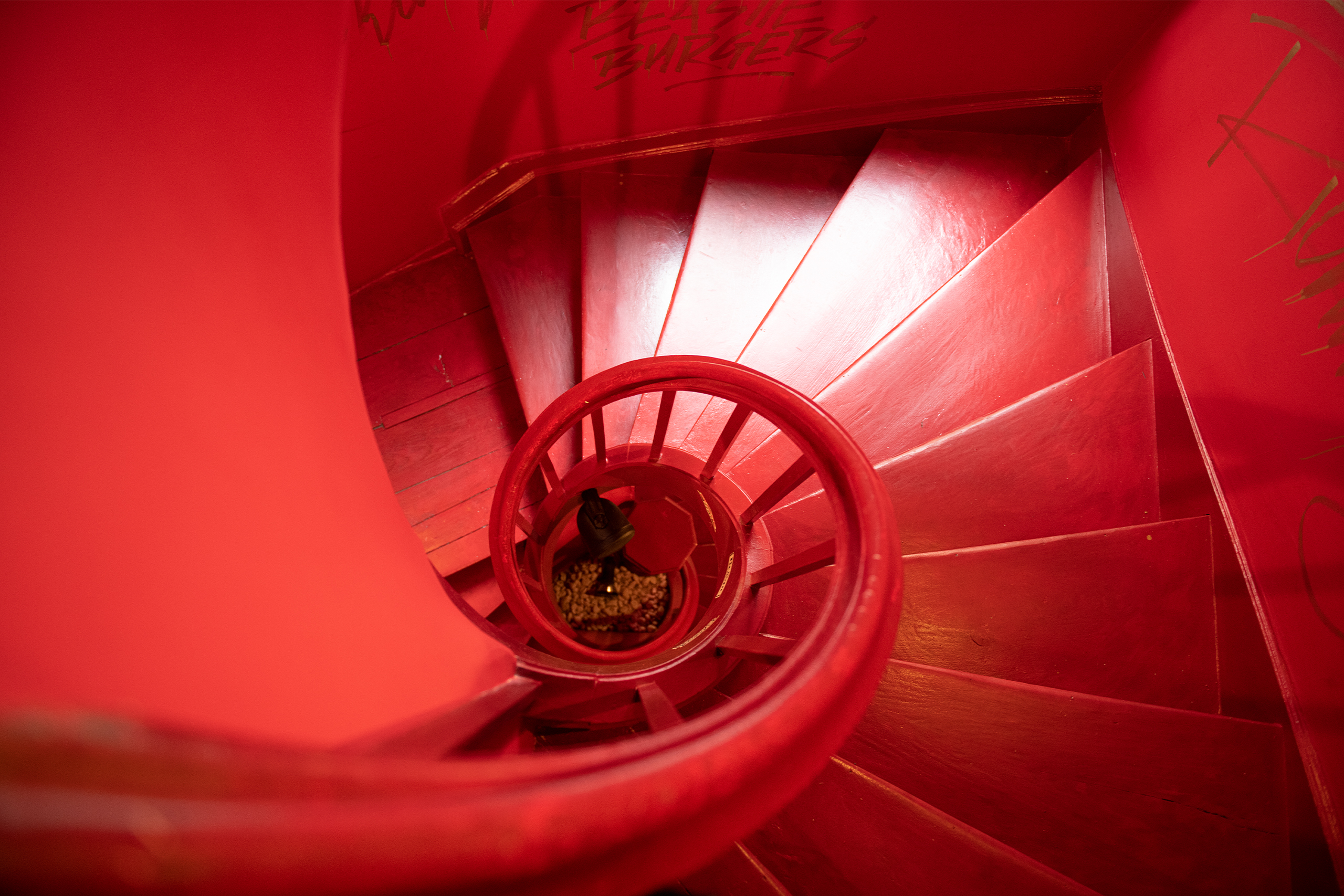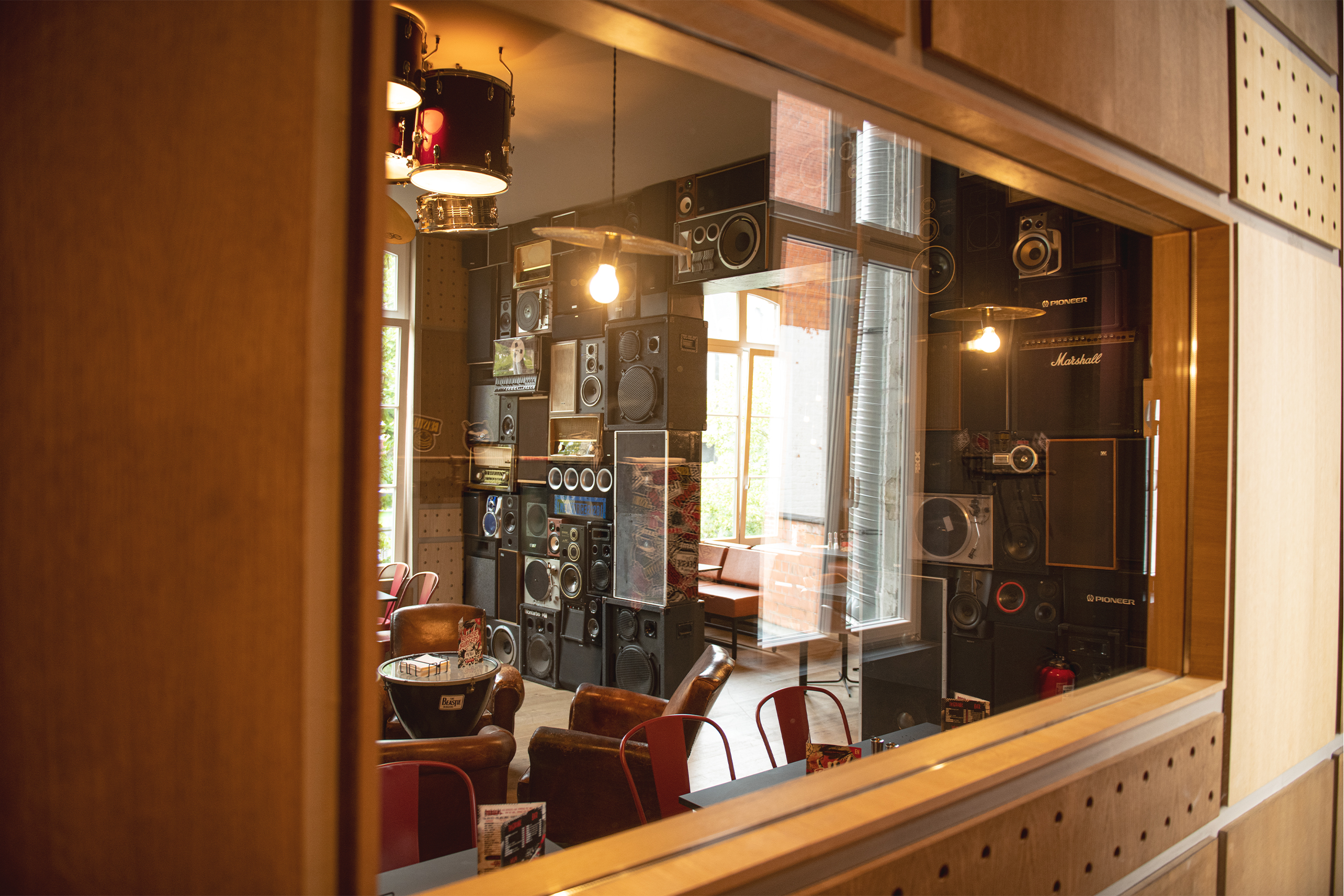 Cheered by countless fans
Beastie team managed to conceive an interior that captures the spirit of rock 'n' roll, while giving you a real appetite – not for destruction, but for all those tasty burgers on the menu. Like a producer who carefully defines an album's sound, Beastie interior was conceived as a balanced mix of cosiness and rock 'n' roll toughness, that permeates all pores of your body. Countless positive reviews on Google, TripAdvisor, Facebook, Instagram and awards by online delivery platforms, can only be interpreted as a clear 'we want more!' from its fans.